So you're looking for methods that make you money from home… Join the excited crowd! We can all thank a genius invention called the internet that's enlightening Americans into discovering more and more creative ways to rejuvenate their bank accounts from the comforts of home. (Neat note: The internet was invented by ARPANET when they adopted TCP/IP on January 1, 1983, and from there researchers began to assemble the "network of networks" that became the modern Internet.
The online world then took on a more recognizable form in 1990, when computer scientist Tim Berners-Lee invented the World Wide Web.
Not sure where to begin or who to trust? Pour a cup of coffee for yourself (or a glass of juice), and keep reading.
Start a Freelancing Business. Free Report, How To Make Money As a FREELANCER At Home. Click Here to get it now!
---
How to Make Money From Home in 2020
Since you're looking to make money online, you'll need to exercise a bit of calculated caution. There are a lot of scams out there, but not to worry because we're here to be your guide: We've tested dozens, if not hundreds, of money-making methods and included only our favorites for income creation and/or rejuvenation of your bank account.
FYI — none of them involve luck, and you really will get paid.
Without further ado, here are 15 legitimate ways to earn extra cash from home.
Become a Digital Devices and Alexa Support Associate (work from home) With Amazon
If you want to help with customer support this is a great way to go. Are you curious about new platforms like Alexa and do you have a desire to deliver world-class customer service?
Are you excited by the idea of owning a problem and solving it on behalf of customers? Amazon's next-generation Digital and Device products are a great way for you to learn more about upcoming technology while earning money explaining features and helping customers use these amazing pieces of technology.
It's really pretty simple to explain how to set them up and how to overcome problems people may run into when they own these devices. Since you probably own a computer and/or a smartphone you've already gotten some good training.
This only requires a high school education and the agreement to a few simple rules per Amazon's job procedures. It's all on their site.
Earn $35 – $55 per hour Helping Design Teams Do Graphic Design and With Developing Software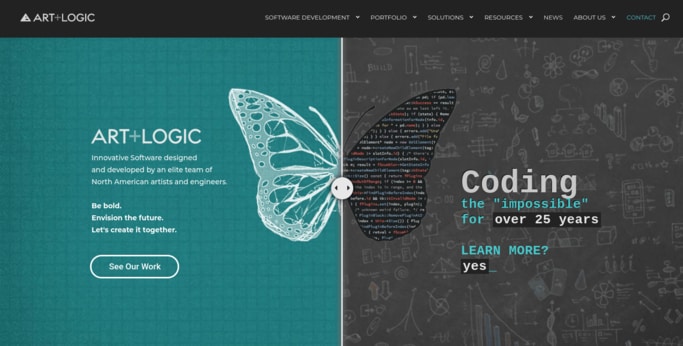 This opportunity is only available in the United States and Canada. Since you're on your computer or phone most likely, then why not start some part-time work helping with design graphics and even some software development.
It may sound over your head to become a software designer but there are many areas where even a beginner can be of help to a design team. What they're mainly looking for are people who have a curiosity for design and development and are looking for opportunities to learn with the companies teams.
Take a look at Art and Logic's website in their careers section. They have jobs that open and close all the time so keep checking back periodically to see what comes available. One thing we noticed was graphic design kept showing up.
This would probably be the quickest way to get started since it's a bit easier to implement immediately. One thing about the software design category, to keep in mind, is if you aren't qualified at the moment you can set a new goal for yourself and start learning software design skills.
This company is worth getting your foot in the door if you are looking to learn and improve your skill-set. In a few months from now you can have much more aptitude in these categories, which allows you to be qualified with many more of the multitude of companies in this niche.
Earn up to $60/Hour Helping Small Business Owners
Does earning $60 an hour sound like something you might be interested in? And you don't even have to leave the doorstep of your house? And to add to that you get to help others.
You don't have to have a MBA to be successful in this business. In fact, all you really need are some decent computer skills and a passion to help business owners solve and work through real-world problems.
It's a really good opportunity for mothers who want to work part time, millennials who are just out of school/college and just about anyone who wants to generate some real money while working from home.
To find out more about how to get started with this opportunity, and other work-at-home opportunities like it, learn the course Work-At-Home Secrets from John Crestani here.
Make up to $15/Hour to Pick up Eggs, Milk, Butter or Other Grocery Items for Your Neighbors
The grocery store can be a surprisingly opportunistic place. It's a necessity during a pandemic too. In between the elevator music and the aisle ways, the free samples of cheese and chicken salad on crackers and the smell of rotisserie chicken, you settle into a peaceful mood.
None of the stress of work or home as you feel upbeat inside — it's just you and the aisles.
What can be better than getting paid to grocery shop? If you need the money, like, now, you can cash out instantly after each delivery.
Joanie Billings, of Charlotte, North Carolina, has tried plenty of side jobs and gigs. With Postmates, she makes an average of $15 an hour. Plus, she says it's been much more fun and less stressful than any of her previous side gigs.
Signing up should be quick and easy, it really shouldn't take you more than about five minutes. Learn the 'Work-At-Home Secrets' by John Crestani to learn more about current work-at-home opportunities.
Get Paid When Your Neighbor's Dog Spends the Night
We all want an extra paycheck, but many of us don't want to get another job — we're already exhausted from the first one or two. Like many we're happy to help, maybe you're disabled, retired or a stay-at-home mom or dad who needs to rejuvenate your bank account with extra money.
Is there a way to get more income and get your puppy fix at the same time?
It's time you met Rover. No this rover isn't a dog, it's a website that connects neighbors who need a dog sitter with people who love pets, and especially love having an extra dog (or two) spend the night with them.
The average Rover sitter earns $420 a month, but we spoke with stay-at-home mom Kelly Tipton, who quickly started earning upwards of $500.
"Within three months, I ended up turning away business," says Kelly, who dog sits in California. "Within four months, I raised my prices to the value everyone else was charging."
It'll take a little bit of effort upfront to find who is serious about you dog sitting for them. You will be working with people who want to book trusted sitters and dog walkers who'll treat their pets like family. You go to their site and create a Rover profile where you'll answer questions about your experience with doggies and set your availability and your prices.
Once that's done the dog owners will reach out to you, and before you know it, you'll be snuggled up with some neighborhood dogs, and you'll be happily making extra money with adorable puppers.
Create An Online or Offline Course
The great thing about creating an online course with Udemy is you don't need a college degree or lots of experience. So what's the catch you're probably thinking.
It's as simple as finding what people want to learn about, and then teach them. It may be something you are an expert at already or something you can brush up on quickly.
Lets use Geometry for an example. If you took it in high school or anytime thereafter, lets say at a community college, you're already familiar with the subject. If you're interested in Geometry then pick up a book on it through Amazon or at your book store, and start learning.
Use Google to help answer questions, and pretty soon you will know more than the people who want to learn it. Start posting your tutoring service, and your Udemy link if you use that method, around town and on campuses near you. Create a Facebook page and post about your course. Use this post and boost it for a five dollars so more people see it.
Have an email, your link or other contact info included in the post and you'll have your first client in no time. It's up to you how you teach it, whether it's on Udemy, in person, over the phone, skype, or YouTube or Facebook live.
Get excited about creating a course and about creating a course online by visiting the Udemy website. Remember that instead of teaching one-on-one you can move the course online and have thousands of students at once simply viewing videos that work for you all the time.
If you're ok spending some pocket change, to find out more about how to get started with this kind opportunity, and other work-at-home opportunities like it, go learn more about the digital workshop from John Crestani here.
Sell Your Crafts, Things You Find In Vintage Shops and Even Project Supplies
If you're creative, you can make some decent money putting your work on the website Etsy. Keep in mind there are some fees, including a transaction charge of 5%, this large marketplace connects you with more than 33 million buyers globally.
Even if you aren't like a friend I know from school who creates masterpiece paintings or elegant jewelry or baby clothes that are just too cute not to buy, you can still make money through the the Etsy marketplace. For example, one Rejuvenotes reader, makes about $200 a month selling needlecraft kits and patterns through Etsy.
Maybe you're more of a vintage type person? You can visit through flea markets, stores like Goodwill, and even eBay to find vintage items you can fix up and resell through the Etsy site. It's amazing what some cleaning and paint can do for household items people are always searching for.
Start a Money Making Blog
The startup costs for blogs are minimal: Just secure your domain name and hosting — only $2.95 a month from one of our recommended hosting providers.
You'll need to write some quality content to get into WordPress (or your blogging platform of choice) and start sharing it through social media. Once you feel comfortable, you can monetize your blog through Google AdSense and affiliate programs for some nice passive income.
This is a great way to go but keep in mind you will need to get good at writing content. This is the main hold back that keeps people from making good income with a blog. Start reading some blogs on topics you're interested in and look at how they write their posts. Do a search on a topic and choose the blogs that show up on the first page of results.
These are the ones that are most read and by choosing those you'll have good quality content and article structure to brush up on before starting. The internet needs quality original content so don't choose this method if you just want to copy somebody else. Google can tell if your content is not original
Copy This Strategy to Get Checks in the Mail Totaling $467
Remember when going to the mailbox was fun? Now it's just bills in there. And pages of advertisement papers and envelopes.
But for Bill Volsky, checking the mail meant finding checks. For doing nearly nothing. Seriously. Since he started using a free website called Digistore, he's received $467.44.
Rakuten has a hookup with just about every online store you shop, which means it can give you a kickback every time you buy toilet paper on Amazon — even book that flight home for Turkey Day or New Years.
Volsky says he uses Digistore for things he already needs to purchase, like rental cars and flights. He even used the money he earned to help pay for his recent move to another state half way across the country.
It takes less than two minutes to register your Digistore Account and start shopping. All you need is an email address, then you can immediately start shopping your go-to stores through the site.
Talk about money for doing what you already do.
Learn about more work-at-home opportunities by attending the digital workshop through this link here.
Make Money Doing Voice-Overs
You've heard of people having a radio voice. Well you don't need to have a Hollywood trained voice or sound like your favorite movie star to do this.
You may need to do a little voice training but there are simple ways to learn how so don't let that hold you back.
A stay-at-home mom in Toronto, earns money by talking to herself. In her closet.
After her son was born in 2013, the stage actress turned to the online acting community and kept hearing about one voice-acting platform again and again.
"Sometimes I walk away from my computer and think, I can't believe I just made money like that!" she says.
Almost Everyone Has a $10,000 Idea. Here's How To Make It Pay
Start an Online Business.
Starting your own business used to be a taboo. All the stories and stats of failure within the first year and how it takes five years to really succeed. The high cost of employees and overhead. Those days are over thanks our friends at Clickbank.
Justin from Arkansas said "hi guys brand new business owner here and me and my wife just got started two weeks ago and we are super excited about it. Within these two weeks we've been able to generate 335 email subscribers and obtain 4 sales."
Imagine getting access to expert interviews of Professional Online Business Owners.
Even how to sell your online business once it's successful.
If you don't have a product you make money with what's called affiliate products. The added value of being an affiliate is you don't need to handle customer service.
You just get paid which makes it a true freedom business
If you have a product or an idea of one you want to create and develop great.
This teaches high level education on how to promote your business. Maybe you already own a business and want to grow it rapidly and with huge profit margins.
Get access to the some of the highest level business training available today by reading this article.
Sell your photos online
Here is a great video that will take you through how to do it. Justin is a great teacher and in this video he shows how to sell your pictures you take from your phone or any camera. You can sell still photos or video clips.
The good thing about selling your photos is that you can constantly be taking pictures throughout your day of scenes, objects, and people (you may need to get permission to use your people photos) that people need for their websites, blogs, and advertisements.
Become an online tutor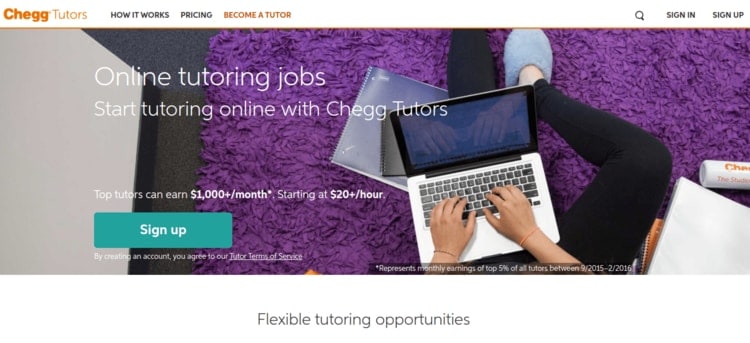 Here is a super great way to make money at home and maybe even the best of all. If you've read this far you're in for a few top picks and Chegg is one of them.
It's a solid way to earn at home and is for almost anybody who is willing to teach and help others. After all, entrepreneurship is about helping others. There is no better way to do that than to be a tutor.
That's right and you can do it just like Ella from St. Louis who mentions, "Tutoring on Chegg is great! It's been amazing developing relationships with a steady group of students; I never would have thought that I could have such a positive experience tutoring online, but I really like helping students with their assignments!"
I recommend you check this out no matter what you're doing because you will be positively helping others and it can lead to greater avenues later on. This kind of experience is extremely valuable and the connections you can make lead to endless possibilities later on.
What's exciting about this opportunity is Chegg will send students to you. You will build your reputation, you can tutor from anywhere, and best of all you can get paid every week.
To get started with Chegg you simply go here to get sign up.
Get Paid to Lose Weight
Bottom line: A company called HealthyWage will literally pay you for losing weight.
Not only are you getting more healthy, you're also making some money. How's that for motivation?
Here's how it works:
Define a goal weight and the amount of time you'll give yourself to achieve it.
Place a bet on yourself ranging from $20 to $500 a month.
Depending on how much you have to lose, how long you give yourself to do it and how much money you put on the table, you could win up to $10,000!
Wondering if it can really work? One woman, Dannielle K. won $2,905 for losing 61 pounds! Sign up for HealthyWage.
Here's a video of how she did it and you can decide if HealthyWage will work to not only lose weight but to make some extra money for doing it.
Get paid to deliver Amazon orders
Last on the list is called Amazon Flex.
Most drivers earn $18-25 an hour.
Actual earnings will depend on your location, any tips you receive, how long it takes you to complete your deliveries, and other factors.
It's simple and all you do is use your own vehicle to deliver packages for Amazon as a way of earning extra money to move you closer to your goals.
Maybe you're saving up for something big. Or maybe you just want to earn some extra money for day-to-day expenses. Or maybe you're focusing on paying down your student loans. Whatever drives you, get closer to your goals with Amazon Flex.
They know how valuable your time is. With Amazon Flex, you work only when you want to. You can plan your week by reserving blocks in advance or picking them each day based on your availability. Choose the blocks that fit your schedule, then get back to living your life.
At the time this article was written there are only 17 states participating. That's sort of a bummer but keep checking at this page to see if more appear. Check here to find the current recruiting cities.
It's a great idea and no reason I can think of why all the states aren't involved.
There is even an Amazon Flex app. Check it out in the Google Play store and test it out. This would be the easiest way to stay in tune to how the program is working and if more states and cities are being added.
This might be better than Uber because you're dealing with packages instead of people that can flake out on you and not show up. Nothing's worse than going to pick someone up and they're a no show.
Packages have tracking id's and the post office and UPS stores are really good about ensuring all packages are scanned into the system.
---
Recent Posts