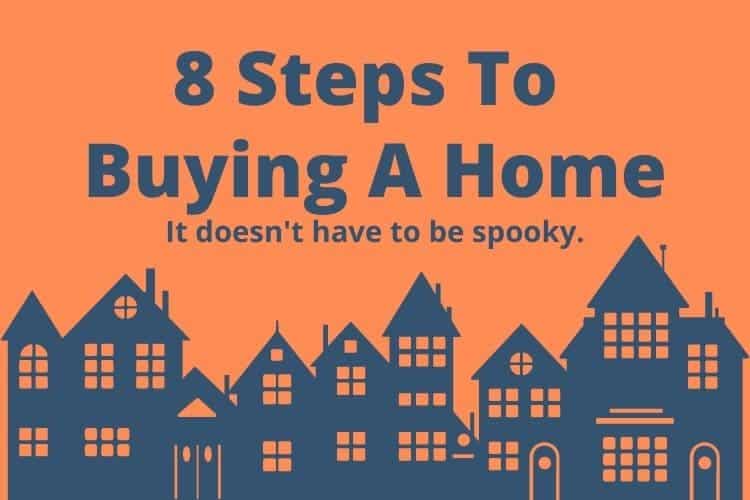 A little advanced preparation can simplify the home buying process you can start your home buying journey feeling confident. While there is no "one-size fits all" approach to buying home, you'll find that all homebuyers have a few critical steps that they need to take as they transition into homeownership. To help you get started, here at Guiding Cents we have put together the following home buying checklist.
Step 1: Understanding what you can afford
Before buying a home, you'll want to understand your financial situation so you can properly budget for your home. Take inventory of your finances, including income, debts, savings and your monthly expenditures to assess how much you can afford. Also consider your credit scores. Keep reading and we will discuss a bit about this further in this article.
Step 2: Down payments and PMI
Most people don't realize that you have options with making the down payment on your home purchase. You'll want to talk with your lender about what makes the most sense for you, but qualified borrowers can put down as little as 3%. Don't fall for the common 20% down misconception. This will come into play when choosing a good lender, as you will read about shortly.

Already have a home and want a refinance that's easy to get approved? Click Here.
Step 3: Assembling your real estate team
It's important to have the right people close to your side when you're ready to buy a home. Consider reaching out to a housing specialist, real estate agent, lender, and/or title company representative to help you achieve your homeownership goals.
Step 4: Finding the right home to live in or for a rental property
Be clear about your wants, needs, and what is unacceptable for you before getting started looking for your house. Work with your real estate team to find a home that will best suit your lifestyle and finances.
Step 5: Working with your lender to get a smooth closing
Your lender will play a critical part in helping you determine how much home you can afford besides securing you the best mortgage option for your needs. The lender will look at your credit scores and give you an idea of what type of loan is going to work for you. I was a Mortgage Consultant for many years and have helped many homebuyers do this. The home buying process is a breeze for you, the buyer, if you choose a good lender.
*Use This Link To Get A Personal Loan To Pay Bills Or Use As A Downpayment. Quick Approval.
Step 6: Making the offer and coming out ahead
Once you've found the right home, your real estate agent will submit an offer letter. Learn how to determine a fair price and negotiate within your budget.
Step 7: Inspection and appraisal are crucial
Before you start the closing process, your team will probably schedule a home inspection and appraisal. These are important steps as both will give you a better understanding of the condition and value of your home so you're informed before they transfer the keys to you.

Looking for an easy to close investor loan? Click above and checkout Online Loans For Real Estate Investors
Step 8: Closing your loan with no hitches
Once your loan gets approved, your lender will schedule the closing, which is the last step in purchasing a home. This can vary depending if the state you are purchasing the home is an attorney state or a title company state. During closing, you go to the mortgage signing for all documents, and they legally transfer the property to you.
As you can see, there are many variables in the home buying process. While there is no simple answer to what your home buying journey will look like, the more educated you are the more likely you'll be able to streamline the process.
Sign Up for Guiding Cents' Free Newsletters
Profit and prosper with the worlds best advice on investing, retirement, personal finance, crypto and more—straight to your email.
Recent Posts