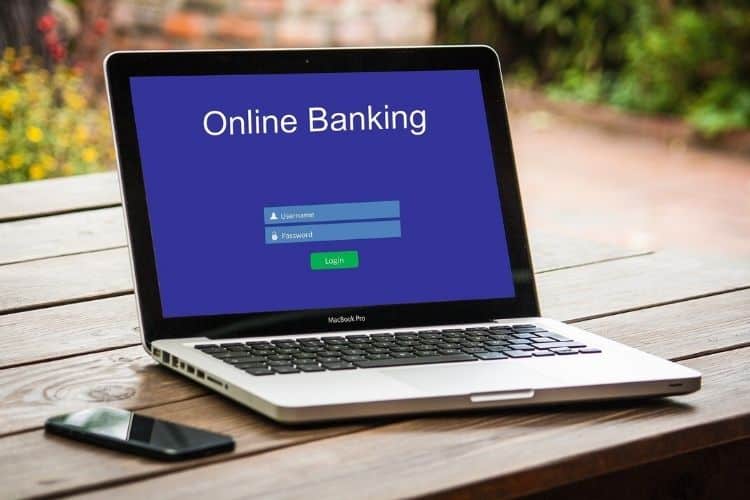 Online banking is one of the biggest trends in the financial services industry. Online banks, or internet banks, are institutions that operate primarily on the internet as a virtual financial bank.
They allow you to manage your accounts from a computer or mobile device from anywhere twenty-four hours a day and seven days a week.
Branch access is limited or not available for online banks, while some online divisions of brick-and-mortar banks or hybrid banks will still offer the option to step into a branch location.
Because online banks rarely incur the costs to open and operate a network of branches, online banks offer higher rates on deposit accounts and lower fees.
Keep in mind that this trade-off means you often can't walk into a branch if there's a problem. Instead, you'll be communicating over the phone, via email or online chat to resolve any issues.
What Are The Best Online Banks?
The best online banks are those that meet your needs, and I will cover some specific needs you'll want to include in a second.
If you're happy with your current banking relationship but want to earn more interest in your savings, consider finding an online bank with a competitive high-yield savings account.
There are many online banks to choose from and certainly will be more in the future. And don't forget your current bank may have an app or offer online only service, which could offer you lower fees and an overall sleeker experience.
If you're looking to replace your current bank however, focus on the overall package. Look for an online bank that keeps fees and minimum requirements low, offers high APYs and provides easy access to your money via ATMs and their mobile apps.
Seek a bank with excellent customer service also, since you'll want support later on as your life changes and income and investments grow. Here is a substantial list of 32 best online banks: https://www.moneycrashers.com/best-online-banks/
What Should I Look For In An Online Bank?
Here are some tips on what to look for when deciding on which online bank to choose.
1. Lots of Fee-Free ATMs.
Many of the best online banks offer access to extensive networks of ATMs. Most of the time access to these ATMs are offered without charging you ATM fees for getting cash out of your account. Ally Bank, for example, offers access to over 55,000 Allpoint ATMs, and Chime offers access to a network of over 38,000 ATMs that don't charge fees.
Other online banks may not offer any ATM access, especially if your account is an online savings account. American Express Personal Savings is an example of an online bank that does not provide ATM cards or debit cards.
Think carefully about your goals for using your online bank and decide which features are most important to you. Refer back to the link above of the 32 best online banks to get a better idea of what you're really looking for.
Do you want to be able to use your online bank account for ongoing expenses and accessing cash, or do you just want a place to put your savings to earn a higher APY?
2. FDIC Insurance.
The Federal Deposit Insurance Corporation (FDIC) https://www.fdic.gov/ helps make sure people's deposit accounts (checking, savings, money market accounts and CDs) are insured against bank failure, protecting you for up to $250,000 per depositor, per ownership category, in FDIC member institutions.
The Federal Deposit Insurance Corporation (FDIC) is an independent agency created by the Congress to maintain stability and provide public confidence in the United States's financial system.
The FDIC insures deposits all the while examining and supervising financial institutions for safety, soundness, and consumer protection. Check their site https://www.fdic.gov/ for more information about how they protect you and your assets.
Banks and savings associations are insured by the FDIC. Credit unions have similar protection provided by the NCUA.
Most online banks are FDIC insured. If they are FDIC insured, they will show you this information on their websites ("Member FDIC").
But before you deposit money, make sure you check the fine print to confirm your online bank account is protected by the FDIC by using its BankFind tool. It is your responsibility to make sure your bank is FDIC insured.
3. Multiple Banking Products.
Some of the best online banks are expanding their offerings to include more than just checking accounts.
You are offered ATM or debit cards, certificates of deposit, money market accounts, credit cards, currency transactions, loans and even other financial services. Almost all include their own apps you can download on your phone for quick bank access.
We know these as Fintech apps. Fintech describes any company that provides financial services through software or other technology and includes anything from mobile payment apps to cryptocurrency.
These apps make it is possible to manage funds, trade stocks, pay for food or manage insurance through this technology on your computer and often on your smartphone.
4. Helpful Financial Management Tools.
One of the major selling points of Fintech apps and online banks is that they offer innovative tools along with innovative features that help people manage their money more effectively.
There are several money-saving Fintech apps that offer specific ways to help their users save more money.
One example is rounding up the purchases to the nearest dollar and sending those cents to a savings account automatically.
Of course there are alerts and warnings when checking accounts get low, thus helping prevent overdraft charges.
There are helpful savings apps like Digit. This app lets you save money on the go without thinking about it.
It uses complex algorithms to analyze your spending patterns throughout the month and automatically save the perfect amount every day. One attractive benefit is how you can use Digit to set savings goals or pay off debt.
5. High-Yield Savings Accounts.
Since online banks don't have the overhead costs of conventional brick-and-mortar banks, their cost of doing business offers customers an advantage.
One of these is that online savings accounts typically can afford to offer higher yields on cash savings than their brick-and-mortar competition.
Make sure you understand the terms of any account of an online bank you choose.
For example, some high-yield savings accounts will require a higher minimum deposit to open the account and included will be an ongoing automatic monthly deposit to be made into the account or a minimum balance to be maintained in the account.
Understand the rules and requirements for your account in order to qualify for the best APY rate.
Another example may be, if you want to have an ATM or debit card for your account. Many of the highest-yielding accounts may not offer that option.
6. Investment Help.
Another form of online financial service that has become popular in recent years is online investment management, also called robo-advisors.
These companies use AI (artificial intelligence) technology, or robo as in robotic, to help manage clients' investments.
This type of service includes using data feedback to program machine learning and helps people invest in a balanced portfolio of stocks and bonds to suit their financial goals and risk tolerance.
An advantage of using robo-advisors with machine learning is the service can help save and invest for retirement or to get better returns on your short-term savings than you could get from a conventional bank.
Some online banks using robo-advisors have offered savings accounts, which can be FDIC insured, and can allow you to invest in low-risk assets like investment-grade corporate bonds that tend to pay a higher yield than most other online savings accounts.
Are Online Banks Safe?
Every bank has its weaknesses, including your local or even a small town community bank.
Online banks are safe when they do their best to protect your money and when you do your best to stay protected. When both happen, you can take advantage of the benefits of online banking, like the lower fees and higher interest paid.
How To Stay Safe Using Your Online Banking
Yes, online banking is safe, but only if you follow some procedures. The number one thing to be aware of no matter what kind of bank you choose is being aware of how hackers get your information and avoiding their pranks.
Here are a few things to do to ensure your online banking experience is safe.
1. Change passwords regularly. Changing your passwords regularly is a hassle.
Who can keep up with all the different passwords you use on many online accounts? Social media, email, school websites, banks, dating sites. The list can be huge.
I recommend a service I've been using for over ten years called Roboform. It's been keeping several hundred passwords safe for me for over a decade now, and with zero problems.
It's really inexpensive and even has a free version and highly trusted with digital marketing companies that deal with thousands of passwords in their businesses.
Another idea if you don't have over fifty passwords is to stay away from technology altogether when remembering your passwords.
Just keep them written on paper or get a tiny pocket-sized notebook to write them down on. That way you can see when you crossed out your previous password and even date them to keep up with a regular password changing process.
Leave your note pad or paper at home as well. Imagine losing all your passwords at a coffee shop. Keep them safe some place at home and update the changes regularly.
2. Be careful with your debit card. Be careful not to say your PIN number out loud as you type. Try not to keep your PIN number in your wallet. Don't post pictures of your actual debit card on social media.
You may ask who would do that, but some people have. That's just inviting a hacker to break into your account. Also, when buying gas just use your other hand to cover your PIN entry on the keypad in case there is an overhead camera around.
Do everyone a favor and report suspicious activity around an ATM machine. A few months ago, I saw a man parked directly in front of the ATM. I waited five minutes for him to leave and he didn't.
Sometimes people can use devices to mingle with the software and steal your card number and PIN. I chose to use a different ATM, just in case.
3. Don't do your banking on public Wi-Fi. If you're at a coffee shop, diner, or the library using their service, someone could record everything you are typing. It's called keylogging.
Don't forget these places usually have video cameras and thieves can hack into the video stream and get your information that way.
4. Choose an online bank with great security. When you go to the online bank's website, you want to see the letters "https" (rather than "http") at the beginning.
That little S means it is a secure address. If the bank passes this first test, then keep researching it. Another thing to find out is whether it has two-step verification to get into your account.
Online banks and other businesses use this technique (also called two-step authentication).
This second step requires you to provide additional information, often the answer to a question like, "What is the name of your first pet?"
Recent Posts